12/08/06
---
Posted on December 8th, by Squid in
Blog
.
Comments Off
---
December 8, 2006
Pictures from 12/4 thru 12/8
This is Horace! Working bicycle messenger for 30 years.


Cold this morning and windy! Well below freezing the first time this December.
Want to shout out the Angel(s) who replaced the stem/bars on Bronx Jonnies Ghost Bike!! Some sad soul needed to 'borrow' the painted ones!?!?!?

Carlos rocking one of our new street helmets..


Thanks to Ian and Bern!
Gave a dollar to the SA Crew at Rock Center..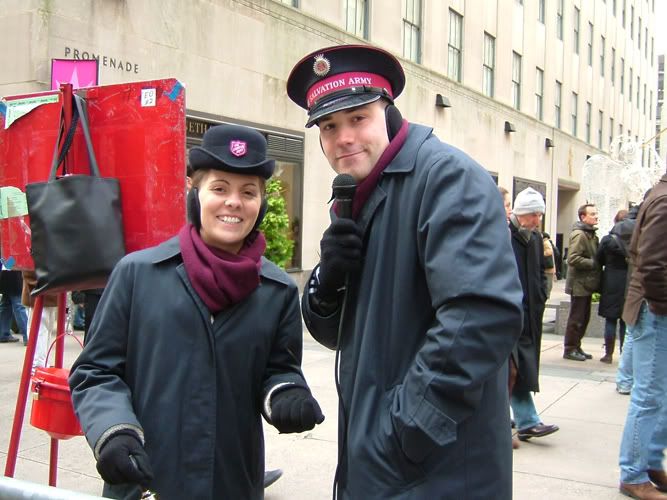 Picked up some skeleton gloves on St. Mark's. Hey that's Void!!

Ran into Felipe by 919 3rd Ave.


That's a Dank Bag he's rooting around in, what's he looking for??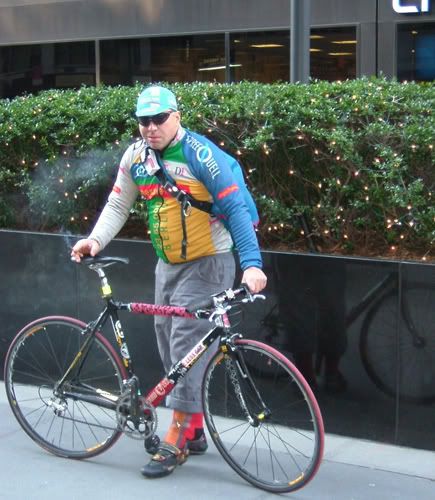 HAPPY HAPPY JOY JOY
I love this time of year!
---
---